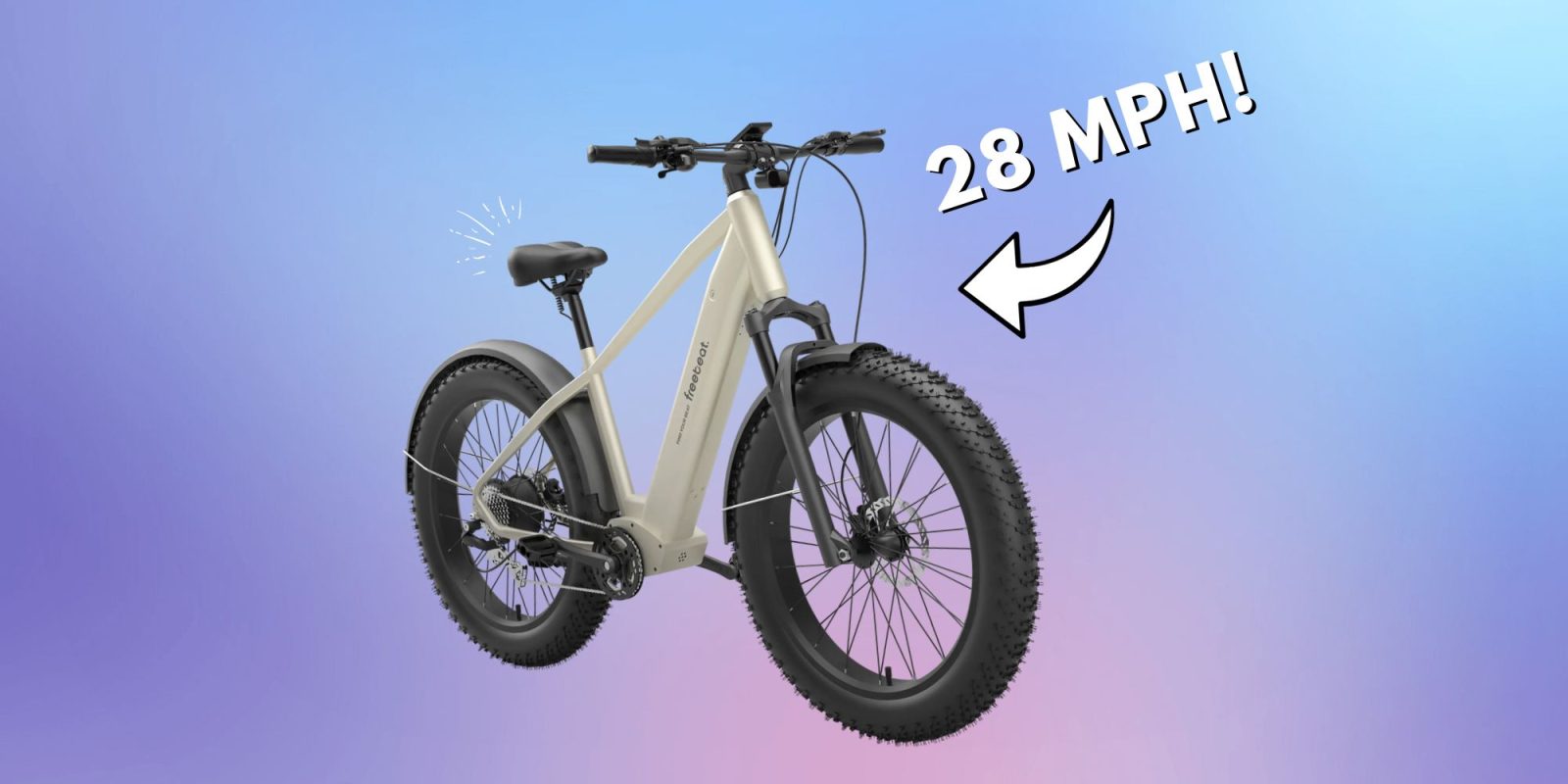 The best way to describe the new Freebeat MorphRover is if you took a Peloton Bike and combined it with an e-bike – a mix that works so well that, for the first time in over two years, I went and canceled my Peloton membership. Check out the full review below!
Freebeat MorphRover video review
Subscribe to Connect The Watts for more connected fitness news, updates, tips, and guides.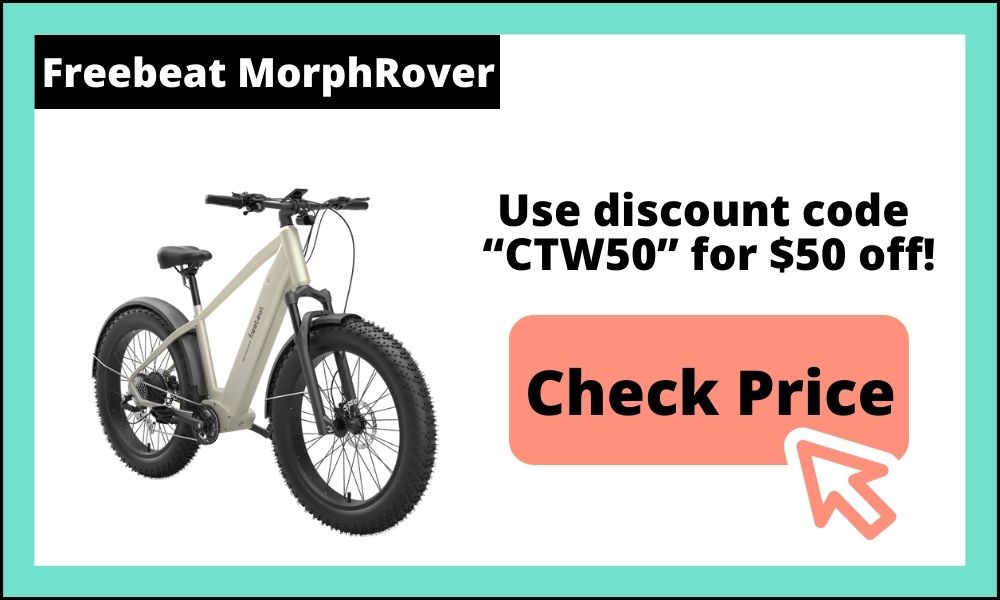 Freebeat MorphRover design
The Freebeat MorphRover currently comes with three color options (Sahara Sand, Sage Green, and Midnight Black), as well as both a high-step and step-through frame, depending on your height. I went ahead with the step-through frame because I thought it would be a fun bike to be able to share with my wife. And though it says the step-through height is good for users up to 6 feet, at 5 feet 9 inches, I pretty much max out the height of the bike.
The MorphRover has a Shimano 8-speed drivetrain; weighs about 77 pounds; and comes with hydraulic disc brakes, front hydraulic suspension, and 4-inch fat tires to help make the bike more accessible to a variety of terrain. On the handlebars is a 3.5-inch backlit LCD that can show you your speed, trip, battery, assist level and more, as well as a thumb control and integrated LED light.
Most important of all, within the bike frame is a removable 720wh battery that powers its 750w motor. This battery can take you as far as 60 miles on a full charge and assist you to a speed of up to 28 miles per hour.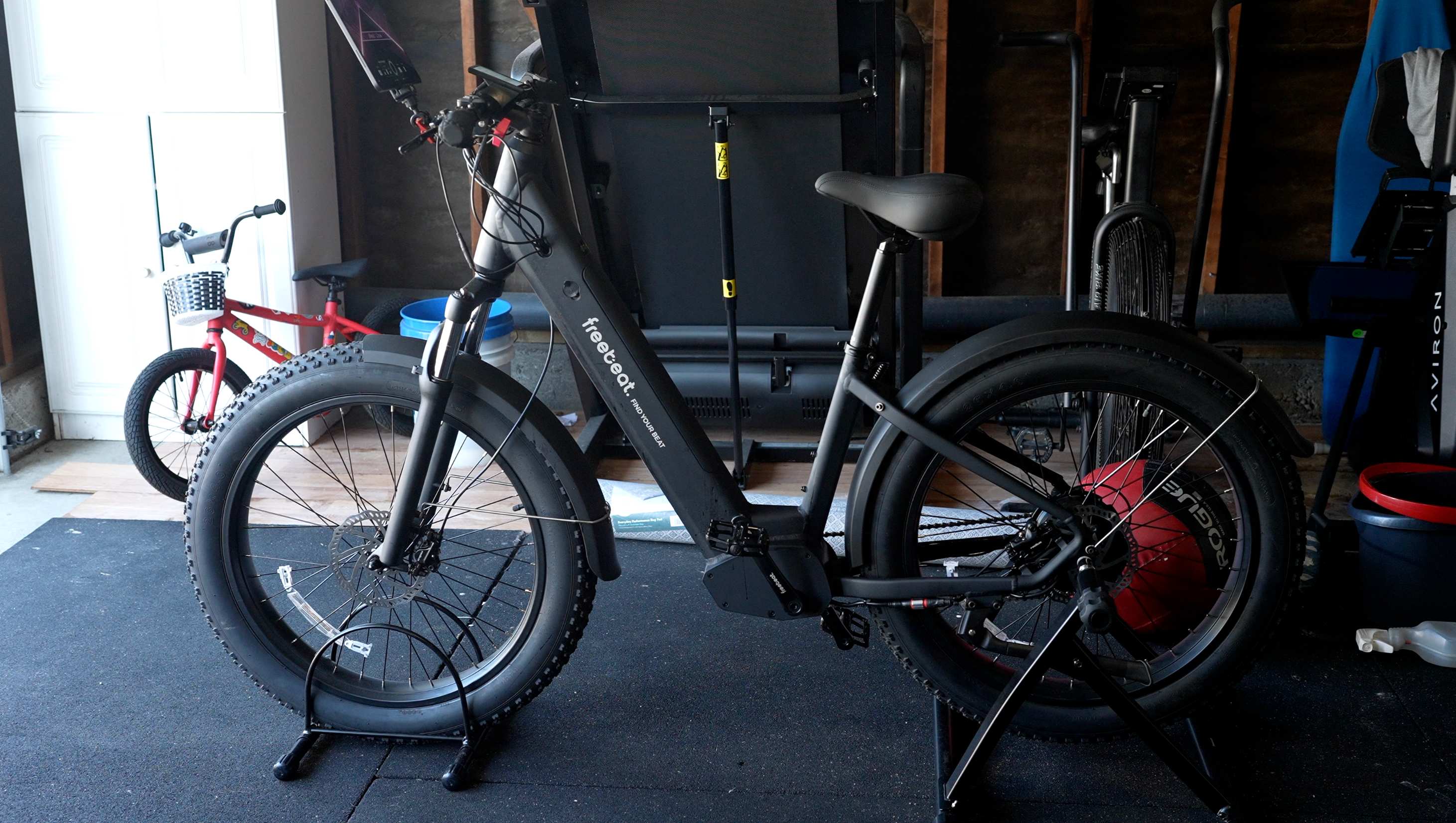 Battery
This is definitely one of the most unique features of the Freebeat MorphRover. Unlike most e-bike batteries, this one never needs to be plugged in, as it can be fully recharged by your own pedaling when completing an indoor workout on the provided trainer stand.
The reason I like this setup is because, for me, indoor riding is where I do most of my real training, whereas when I'm riding outdoors, that's usually more for fun or to get somewhere. So, by allowing the battery to be recharged by my own efforts, I found it useful in helping me to stay motivated.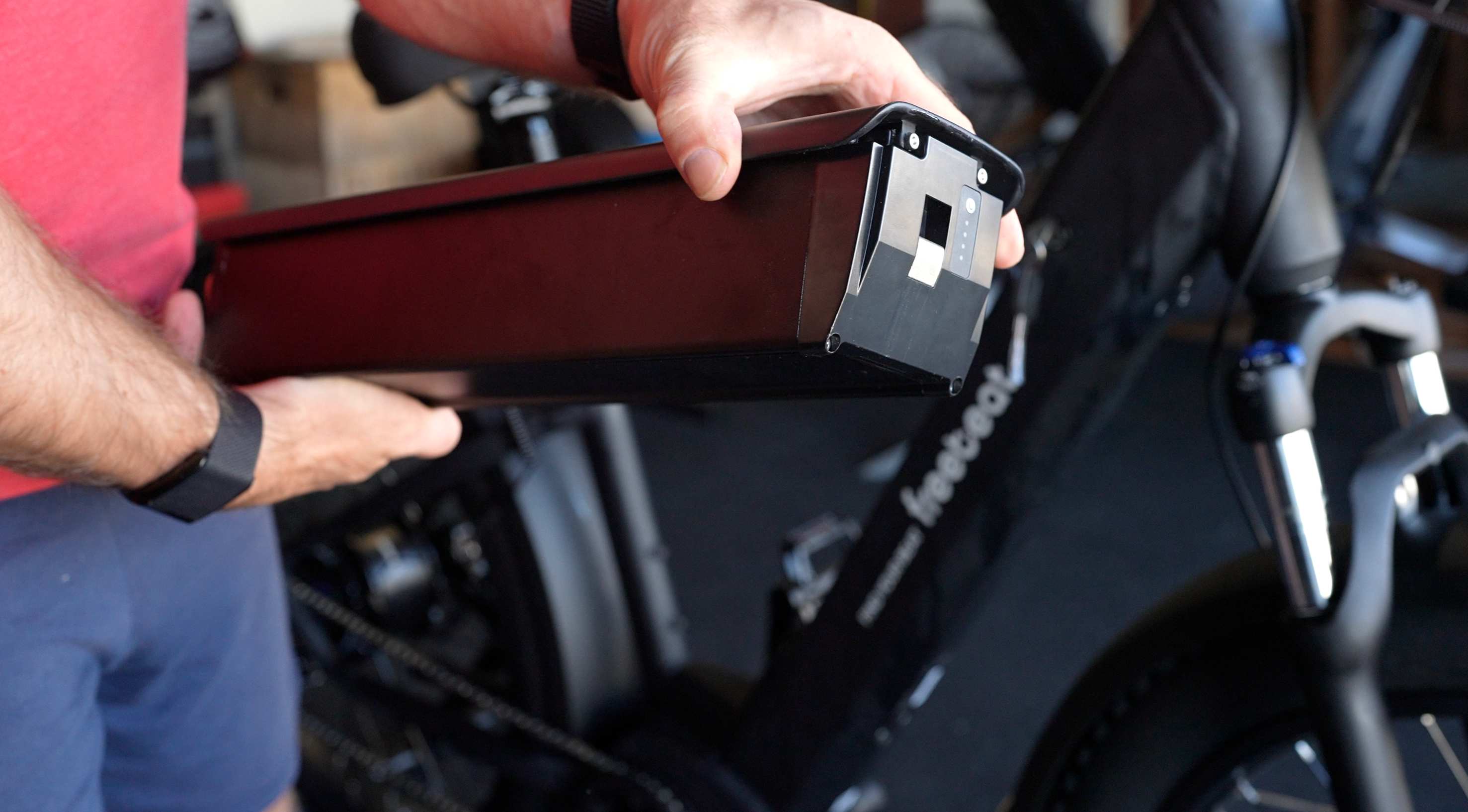 Freebeat says 30 minutes of riding can give you 10 miles of outdoor riding (essentially 16% battery life). While this is possible if you push hard, I would say that 30 minutes of riding will realistically get you between 8-16%. So you do need to put in some effort to get that battery charged up. However, if you do want to charge the battery the old-fashioned way, you can do that too.
In terms of the claim that the battery can take you a distance of 60 miles, I think that is very possible if you are light and on flat terrain. However, if you weigh 200 pounds like me and ride on a variety of terrain, expect the mileage to be closer to 30.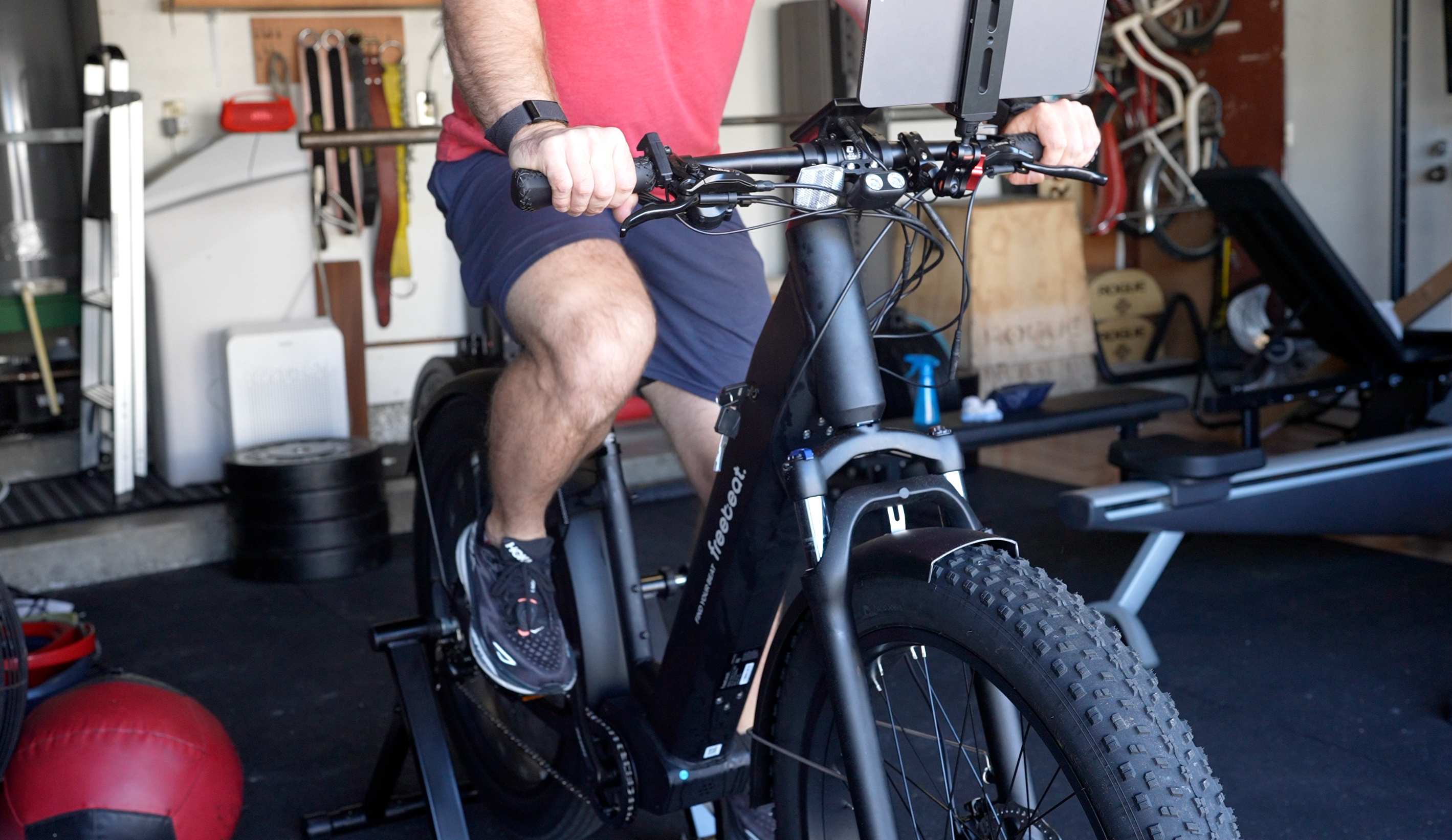 Motor
The included 750-watt motor is an absolute blast to ride with and is capable of giving you some serious speed. For my testing, the speed was capped at around 21 miles per hour, but the Freebeat MorphRover has an option to unlock speeds up to 28 miles per hour. (Freebeat says this should be available in two to three more weeks.)
My only complaint about riding outdoors is that I wish there were more than eight gears, as it is hard to build a ton of speed yourself without using the motor. For me, I didn't mind because I use these outdoor rides more for fun, but if you want a hard workout, you will probably need to bring the MorphRover inside.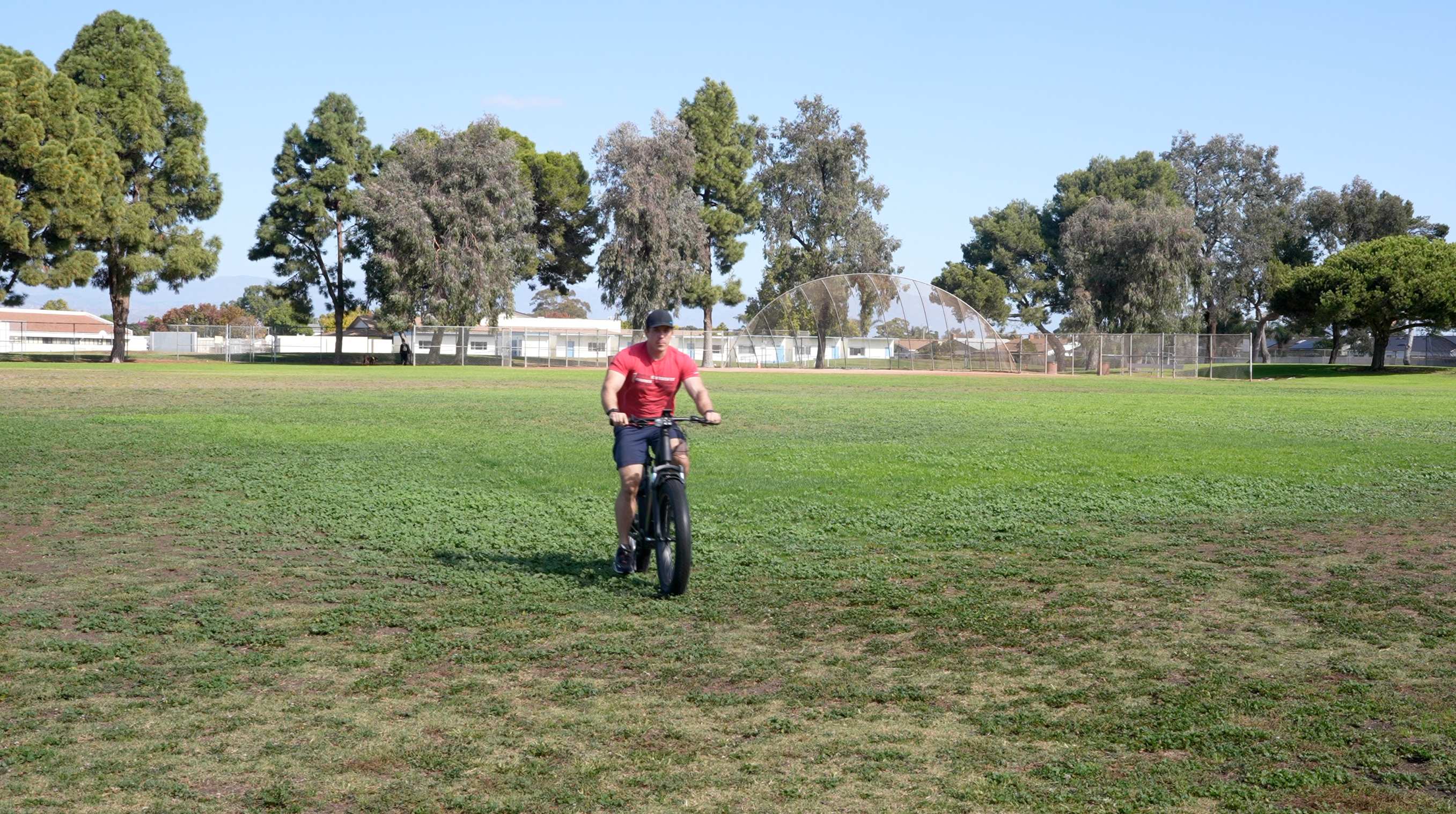 Indoors
Once you set the MorphRover up on the trainer, you can change things over to indoor mode via the LCD, your phone, or your tablet. In this mode, you can adjust the resistance anywhere from levels 1-100, which feels similar to that of a Peloton Bike.
On the app, you can take one of their many outdoor scenic rides, rhythm-based workouts, or instructor-led classes – all of which are surprisingly good.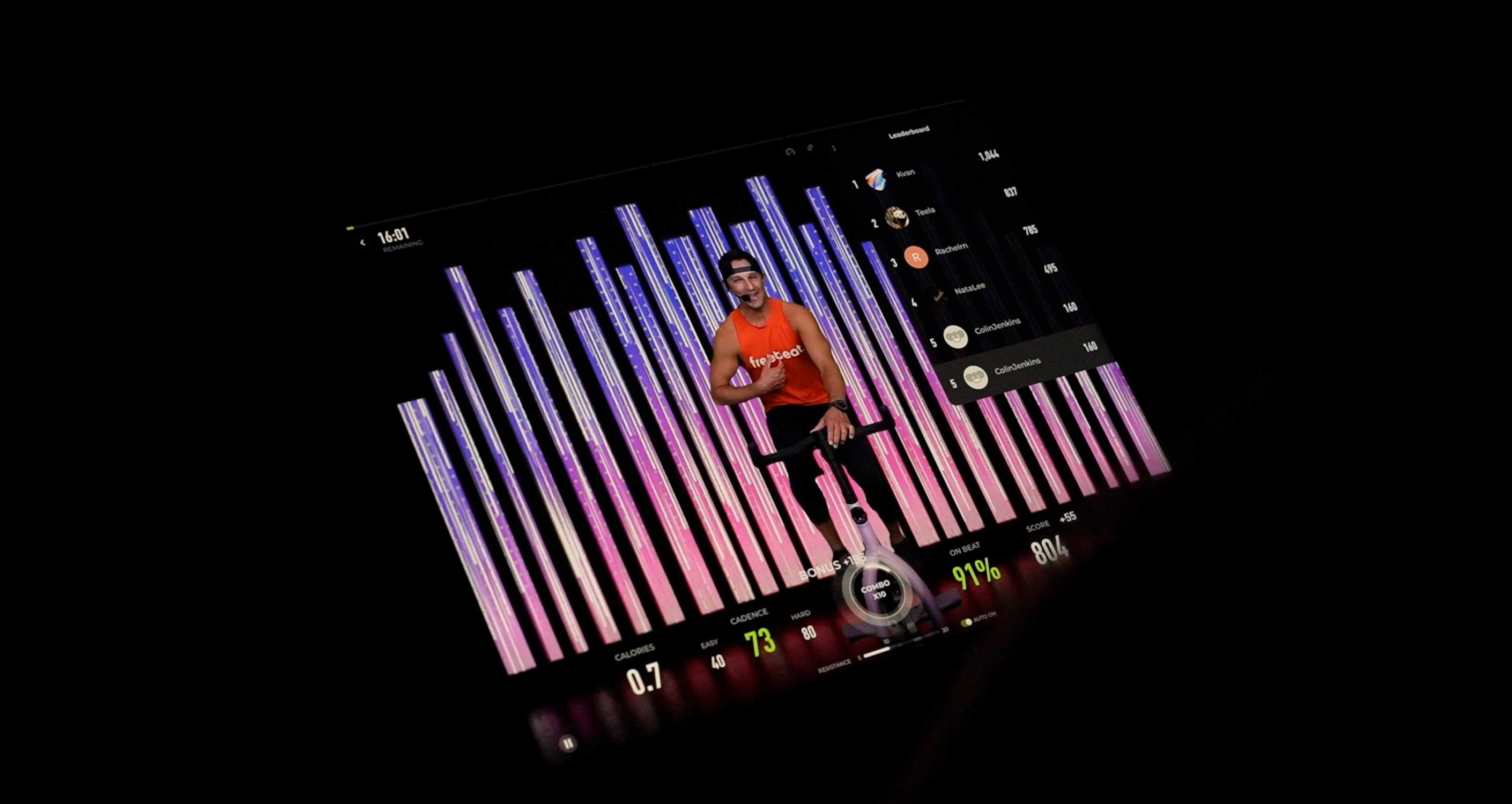 I really like the competitive components here, as you get scored based on how close to the cadence of the music you are, which is then multiplied by your power output to give you a score after each beat.
The only thing I disliked about the indoor experience is that sometimes the instructors will ask you to get out of the saddle or off the seat while you ride, as many of the classes are taught using the more traditional indoor bike by Freebeat. With the MorphRover, this doesn't really feel possible given the type of resistance provided.
The membership costs around $40 per month for these classes and rhythm games. However, you can still control the indoor resistance while using other entertainment apps, should you want to forgo the membership at any point.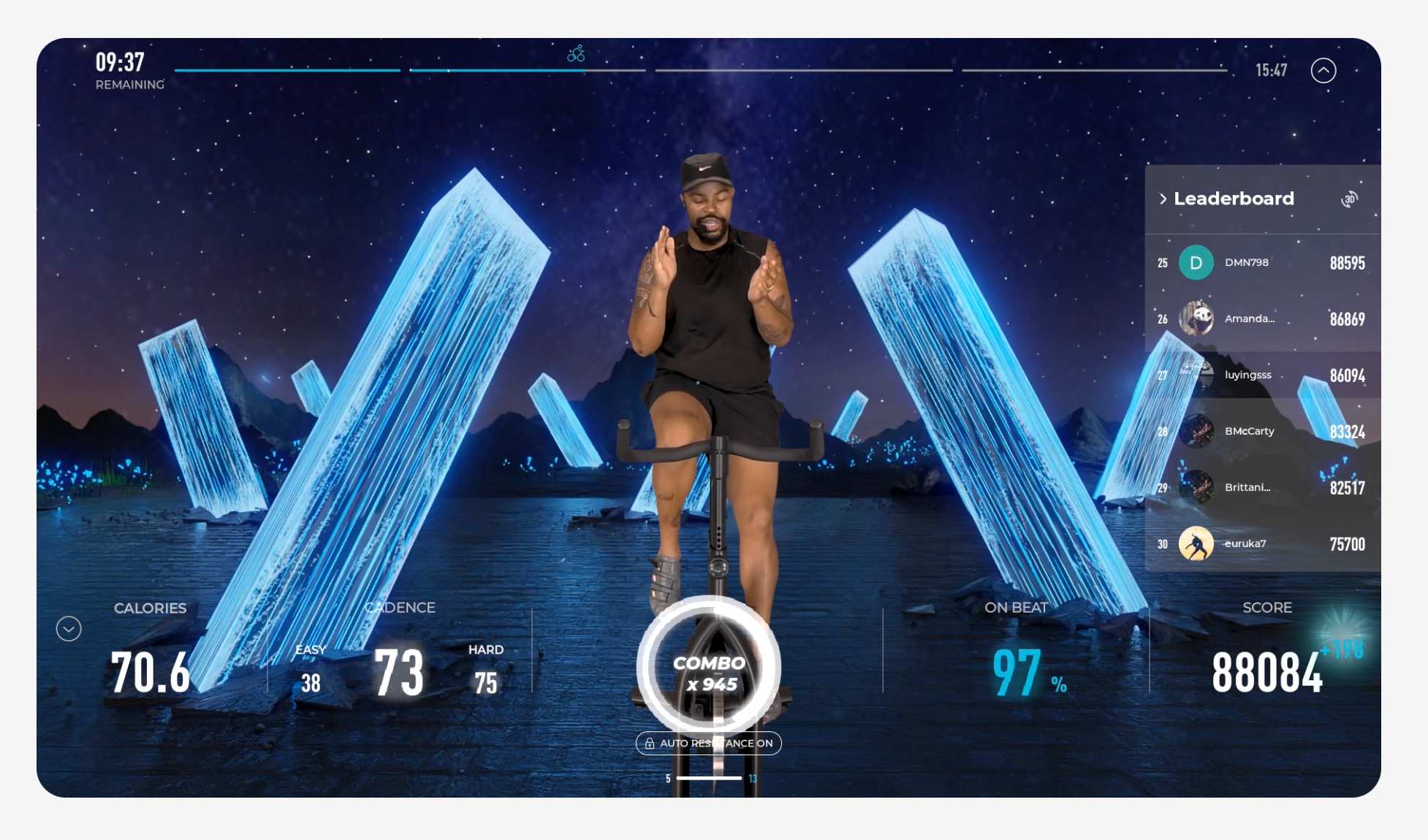 Final thoughts
The Freebeat MorphRover has managed to really scratch an itch I didn't even know I had: the combination of both an indoor bike with an e-bike, the result of which is a fantastic experience on both ends.
I get the indoor cycling classes that provide motivation and allow me to get in some hard training. At the same time, I am generating power to use later while cruising outdoors. The fact that the two integrate so well together and potentially save you a lot of money (by not having to buy both a Peloton Bike and an e-bike) is an additional slam dunk.
Related
FTC: We use income earning auto affiliate links. More.